How to create a video chat app with Video Call SDKs?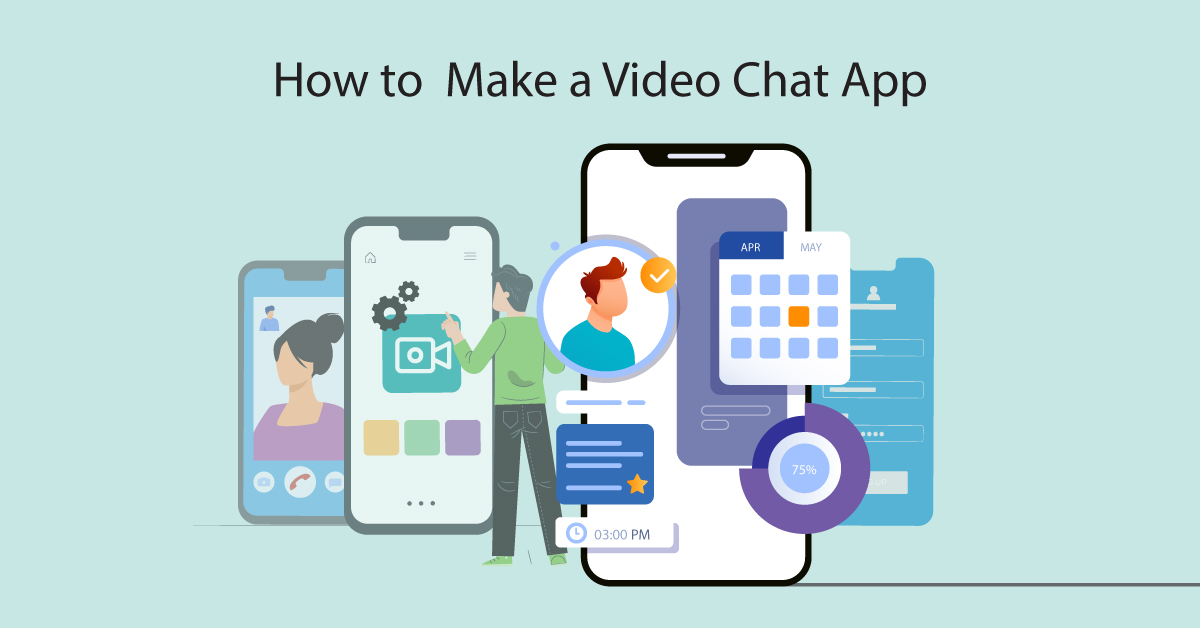 Video Call SDKs
While text messages and audio calls are still considered as the basic mode of communication, there is another type of call that has gained rapid popularity.  It is video calling. In the present day, almost all instant messaging app comes with inbuilt video calling feature along with the basic messaging and audio calling facility.
What makes the instant messaging apps capable of offering video calls are the audio-video integration tools using real-time video call API and SDKs. The video call SDKs offer the technical infrastructure for setting up interactive real-time video communication. You can check more about the impact of voice and video call SDK on the communication process here: How Voice and Video Call SDK are Changing Communication Process
Video call API and SDKs are video integration tools. It is possible to customize these according to the business communication requirements. By implementing video calling SDKs, businesses can make real-time video calls from any device. As most video call SDKs are compatible with all major platforms therefore they perform smoothly over Android, iOS and Web Browsers.
The Difference Between Class 4 and Class 5 Softswitch
VoIP industry is passing through a revolutionary time and it is extremely glittering to the tech blessed modern world. A study shows that the global Mobile VoIP market is expected to reach USD 145.76 billion which is up to 28% by 2024!
Now days many young entrepreneurs are getting into VoIP business with huge interest. Initially, it's hard for them to understand the meaning of each technical VoIP terms like softswitch, carrier, dialer, VoIP billing etc. In this blog, we will discuss about Softswitch and its types, which works as a middle device for initiating and routing any call through telecommunication network.
What is a Softswitch
A softswitch is a software used in the telecommunication network for launching, maintaining, routing and terminating sessions in Voice over IP (VoIP) networks. Internet-based telephony and a growing number of traditional telecommunication networks use Softswitch(s) to manage the connection of phone calls.
How Mobile OTT is Ruling over Telco Operator
A recent statistic states
that, by 2019 the OTT market will have doubled or more in almost every
aspect, and the number of global OTT subscriber will increase up to
333.2 million! But what about the telecom operators?
It's a really hard time for traditional
telecom operators. A latest research confirms that 75% of Telco
operators have expressed concern about losing revenue to Mobile OTT
players! Voice profit pools are declining, and operator text messaging
is moving to VoIP based Mobile OTT apps like Whatsapp, Skype, Viber or
apps by expert solution providers. What's exactly left for operator is
the data in this OTT dominant market, but Data doesn't seem well poised
to replace lost revenue. Operators have no choice but to look for
applications and content in hopes of generating new revenue streams, but
this journey out of their comfort zone and into the larger web won't be
easy.